We are committed to our clients' success in making their move to SharePoint/Microsoft 365 as smooth as possible.
Make the most of your Microsoft 365 investment by comparing your E3 and E5 licenses.
Achieve the fastest turnkey migrations to Microsoft 365 with a simple and efficient solution for:
Documentum to SharePoint migrations
Simplify complex legacy migrations to Microsoft 365
Your organization has standardized on Microsoft 365 as their cloud platform. It's your platform of the future, so why continue to pay high maintenance and upgrade costs for a legacy, on-premises system you no longer need?
Gimmal Migrate helps organizations fully leverage Microsoft 365 by simplifying complex migrations from Livelink Content Server, Documentum, and file shares to SharePoint Online. As industry leaders of Content Server to SharePoint migrations, our turnkey solution ensures clients can migrate their content quickly and effectively.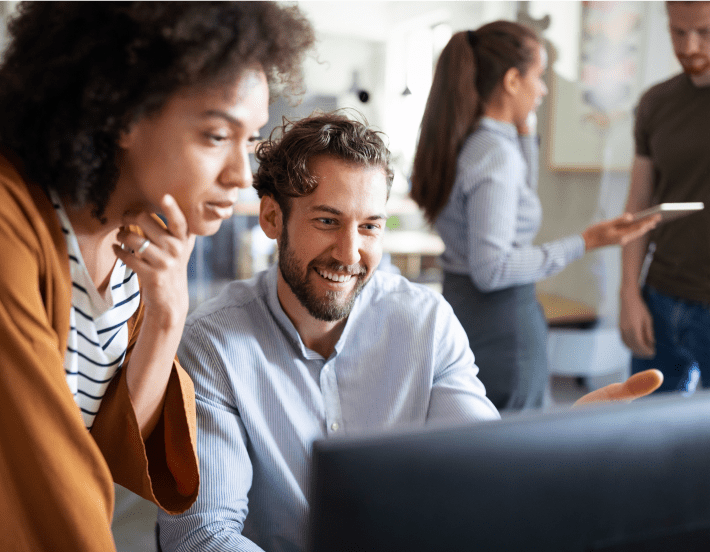 Leverage Microsoft 365 investment
Increase productivity and achieve large cost savings with a modern cloud platform.
Provide legal chain of custody
Migration logs allow you to provide legal chain of custody to ensure a compliant migration.
Simplify complex migrations
Analyze, transform, and move your content to Microsoft 365 as fast as possible with our Migration Api Tool (MAPIT).
By leveraging Microsoft 365, you can quickly realize savings in licensing, support, hardware, staff, and solution complexity.
Quickly Achieve Migration Success
Restructure your legacy information architecture to move folders, shorten paths and exclude data from your migration plan.
Map Category or Attribute data in OpenText to SharePoint Content Types or Columns or update metadata in bulk where required.
Navigate through an easy-to-use Analysis Wizard interface for migration planning.
Map permissions and group mappings to SharePoint. Identify missing users and capture legacy user version history.
Preserves your legacy document links from emails, documents, shortcuts, and 3rd party application links.
Migrate records management classifications and other policies to preserve created dates, last modified dates, created by and modified by information.
Related Case Studies
See how customers benefitted from Gimmal solutions.